It's notoriously hard to drive change in large companies. Being at the top of the heap with steady earnings doesn't sound like a burning platform for change. However, with the ever-accelerating speed of emergent forces in competitive markets, a company's position can change seemingly overnight.
Under these circumstances, ambivalence towards change is easy to understand. However, whether it is leadership's desire to be first in the market with an industry-leading solution or to respond quickly to competitive forces, in a fast-paced environment, the critical decisions about what has to change are not always self-evident. As a group of consultants in the heart of the storm, we learned that latching on to an event, in this case a product launch), in which people  expect change makes it easier to initiate a bit more. That was an unexpected lesson.  We learned bigger lessons that we're sharing here:
1.    Establish Guiding Principles to keep teams anchored to company values during change.
Different from business strategy and goals, a set of clear guiding principles will link the change to the company's culture, and its values to the change. The team decides what key values it cares about most and sets them as guiding principles, providing the philosophical framework for future behaviors, actions, and decisions.
For the large transformational change we embarked on, the guiding principles provided an instrumental, philosophical framework that helped people move from their existing norms to a new way of working.  The guiding principles included:
See the bigger picture to align towards the greater good;
Share knowledge without boundaries;
Embrace feedback as a catalyst to change;
Get things done with agility and accountability;
Step in someone else's shoes with empathy.
2. An agile decision-making process, supported by real-time, actionable intelligence reduces strategic risk
 As Gaye Clemson says in her book, Agile Strategy Execution: Revolutionizing the How!, this process must include:
Aspirational goals with clear strategies, supported by detailed strategic plans, aka 'the Big Picture" or 'North Star' that all participants can align and relate to in a personal way;
A sensor system with leading indicators to collect proactive and predictive trend and variance data aids strategic and tactical learnings and contributes to a learning culture;
Leaders and sponsors engaged in real-time decisions, like strategy course corrections, resource allocations, and subject matter led issue resolution Sprints;
Available capital for individual and team creative experimentation and innovation at low risk.
3.    Cross-functional teams that are empowered and self-sustaining strengthen accountability.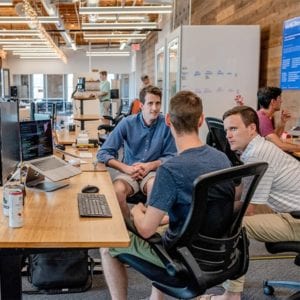 Consistent leader affirmation of strategic intent and their direct engagement in all initiatives;
Proactive assessment of the 'people climate' with context-based rewards and recognition programs;
Institutionalized learning, including experiential data;
New roles that orchestrate, rather than facilitate, help model desirable leadership behaviors, shift mindsets, and improve the stickiness of desired change to generate healthy social dynamics.
4.   Attentive Leadership©practices improve key skills needed for delivering the needed leadership responsiveness.
In Daniel Coyle's 2018 book, The Culture Code, one of the dynamics of culture that enables effective cross-functional teams is when leaders are authentic by showing their vulnerability, and acknowledging their need for the skills other team members provide. This is often counter-intuitive to transactional leaders.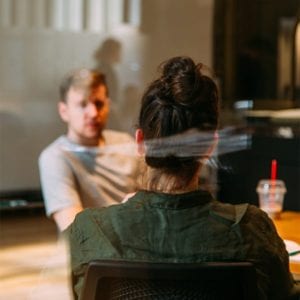 Transformational leadership behaviors must focus on envisioning, energizing, and enabling a behavioral-based set of skills. We call these practices, and the related mindset, Attentive Leadership,©which requires starting with, and appreciating one's self as the principal leadership advantage. The Attentive Leadership skill and practice set promotes empathy, including active listening, giving and receiving effective feedback, while also appreciating and cultivating the organization's culture.
Thoughtfully intertwining the learning and execution of these skills with agile agendas and execution is key to driving transformational change. This approach respects the time and resources of all stakeholders while embedding new behaviors.
5. Bring people closer to transformational change with a clear voice that emotionally connects with people.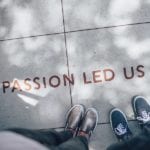 People don't see change in the same way. People bring their own stories, experiences, and feelings to any organizational change. When leaders frame the change initiative with a consistent voice and an authentic tone, while communicating the guiding principles as shared values, people can personally identify with, and contribute to the movement. An emotionally-connected narrative builds trust quickly and helps establish a shared vision of what the future change holds for all stakeholders.
Conclusion: Small transformational changes make a big difference in huge companies 
What we learned was that our elephant-sized client turned best through small steps. The initial call for change was an impending product launch that required the various functions to work together differently to successfully bring it to market. In a company that introduces thousands of products to market every year, this new way of working was limited in scope, so people were willing to give it a shot. In the next several months, small incremental changes occurred.
A small group of people working across functions began to have conversations and trust in ways that weren't natural to them, which opened pathways to work together differently. As a result, using the lessons shared here, the launch was tremendously successful. People in other areas of the company learned of our success and became curious. Different pockets of the company developed an appetite for change and were willing to experiment with our new ways of doing things to solve bigger, systemic issues.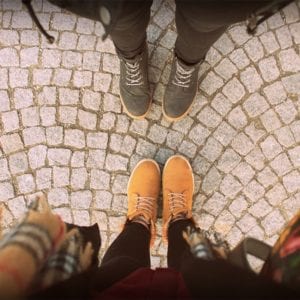 What started as a push strategy became a pull. Now, we're taking this new way of working to other parts of the company. The big picture remains the same. The market moves fast and companies, large and small, must be agile and adaptable to compete. But, when a big company decides to move in the same direction through small transformational steps, its velocity can outpace the market.
If want to understand more about how to lead change in your organization, feel free to reach out to any of these authors and experts: Gaye Clemson is an agile strategy execution expert, Dana DeNault, is an Organizational & Leadership Psychologist, Jeannine Vaughan, Change Messaging and Communications. at [email protected]